Oh what fun to be in Group 1!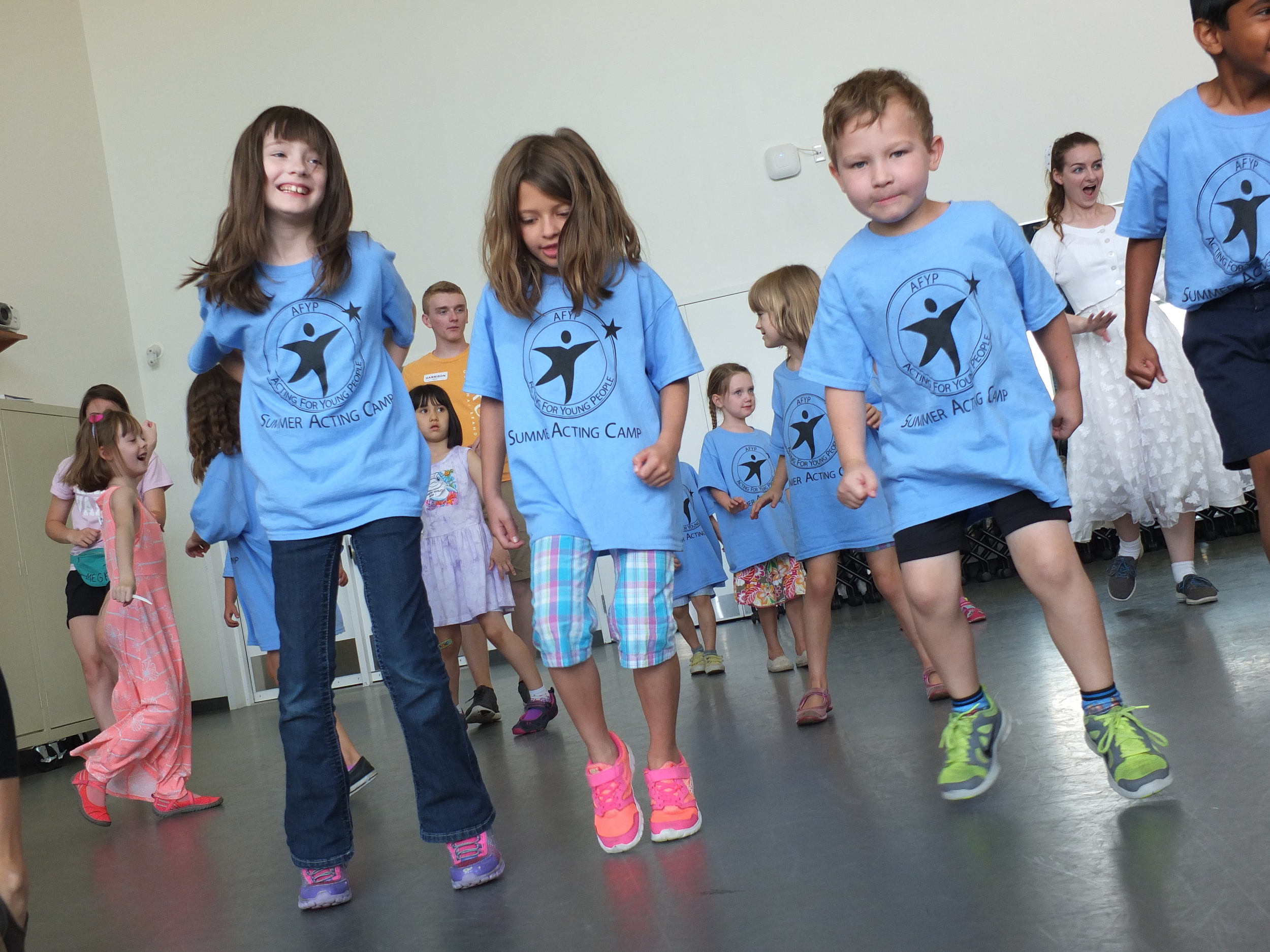 Group 1 is made up of our youngest actors at AFYP Summer Camp. Campers ages 5-6 learn about using their bodies, voices, and imagination to tell a story.
"I love Group 1 because we get to be the first people to inspire a love of theatre in the kids," says Drew Goldstein, one of our summer 2015 interns. Drew, along with the lead teaching team, assistants, and other interns, spent all five weeks of our camp with Group 1. The entire Group 1 teaching team specialized in this age group, with many of them being professional teachers during the regular school year.
Group 1 gets to experience all of the activities that our older campers make, but in a way that is age appropriate and fun just for them. At Acting for the Camera, they will learn and practice a short commercial featuring some favorite characters (like Joy from Inside Out). Led by our excellent Musical Theatre team, they can learn a fun Broadway dance. They even have the opportunity to try out Playwriting or Improv!
The week culminates in a performance of a story for an audience made up of their parents and friends. From poems to to classic tales to myths to brief histories of American movies, these stories have so much heart.
Group 1 is the perfect foundation for any young person who is outgoing and creative--or wants to learn how to be!